3D Printed Dolberg Skip Chassis
We now create a range of 3D printed wagons which have similar dimensions to our etched kits but considerably easier to build. Allowances have been made to make the printing process possible but dimensions have been kept as close as possible to the original designs and prints are compatible with our etched kits. Currently available in brass only to provide as much weight as possible.
We currently have braked and unbraked versions of the Dolberg chassis available in 1:35 scale and two versions (16.5mm gauge and 14mm gauge) in 7mm, 1:43.5 scale.
All details and photos of completed models can be found in our Shapeways shop here,
www.shapeways.com/shops/hesketh-scale-models
Kits are simple to build and can be completed with glue or solder and basic tools such as files and mini drills to enlarge holes if required. Wheels and axles are not included but available in our shop.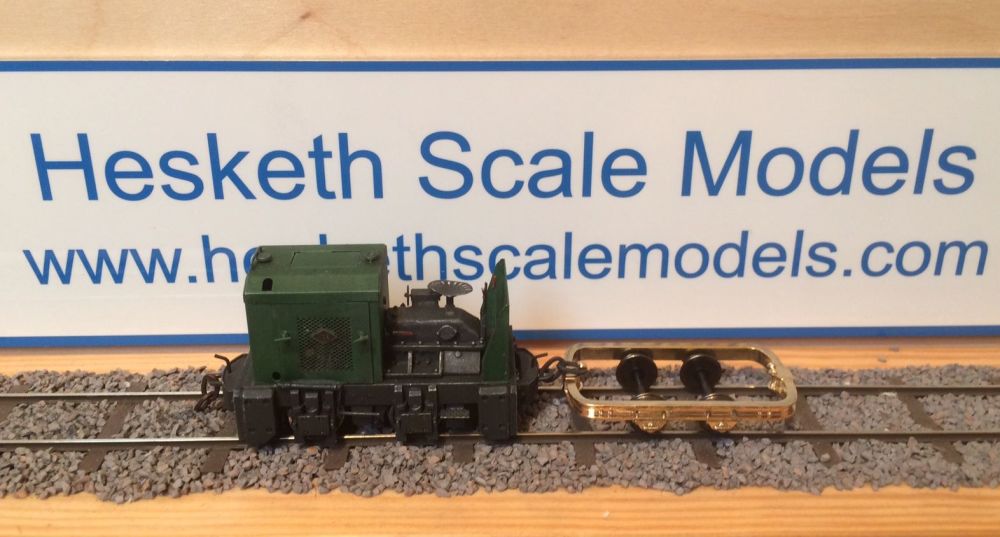 Above image is a 16.5mm gauge, 1:43 scale chassis alongside our 7mm O&K MD2 Loco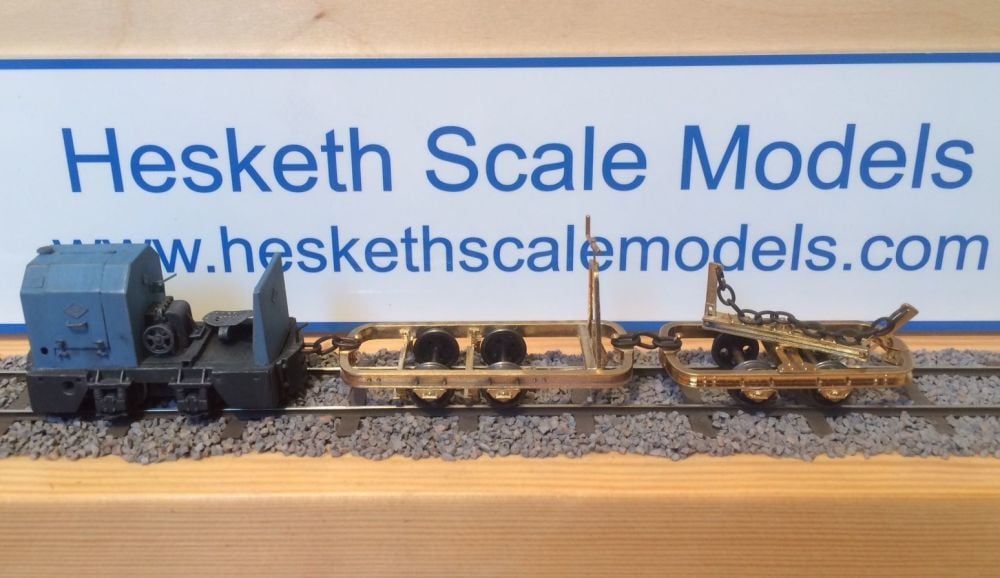 Image above is our 1:35 braked and unbraked chassis alongside our 1:35 Scale O&K M00a Loco. The unbraked skip has had the logging wagon conversion parts added which are also available in our Shapeways shop.