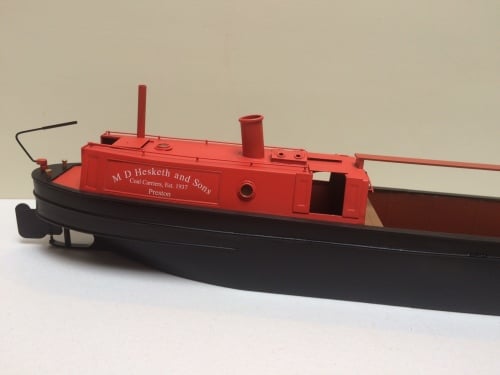 1:35 Scale Royalty Class Canal Boat
This is a 1:35 Scale kit of a Royalty Class canal boat scaled down from original plans. Includes resin hull, etched brass and 3D printed parts, photos are from a completed kit which does not include paint or decals.
Experience required with etched brass kits and soldering skills required.
Please contact me to express an interest in a kit and for availability.